Solar Power System Projects
executed various types of solar power system projects including supplying , installation and operations of systems for Private buildings such as hotels, hospitals, schools, mosques, palaces, villas and factories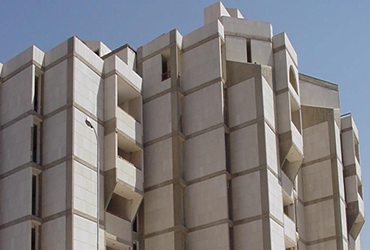 Constructions , Civil works , Electrical substations
constructions and infrastructure projects such as electrical substations, towers telecommunication stations high tension towers and water lines and constructions works in various projects
Our Staff
Our technical and executive staff are very keen to achieve required level of works in distinguished projects. the prosperity of solar power system Industry in Jordan lead the company to concentrate on solar power system projects
we develop general constructing
The company executed various types of solar power system projects including supplying , installation and operations of systems for Private buildings such as hotels, hospitals, schools, mosques, palaces, villas and factories. In addition to civil works , constructions and infrastructure projects such as electrical substations, towers telecommunication stations high tension towers and water lines and constructions works in various projects .
However, the prosperity of solar power system Industry in Jordan lead the company to concentrate on solar power system projects specializing in supplying , installations and operations of the solar power system ( photovoltaics system) Our technical and executive staff are very keen to achieve required level of works in distinguished projects.
1. PLAN
2. DESIGN
1. DELIVERY
The company was responsible for doing decorative stone works for walls and floors. also all the plastering, external using mud & stray and cement plastering for the inside In addition to all the hard landscape including water features, water falls. Amply theater, pools…etc, All internal stone and tiles, vanity tops and marble special ceramic in the hotel & the health club
The company was awarded the contract related to some finishing items including internal stone and marble, Granite Vanity tops and Marble ornamentations.
there are to all external works including pools, beach works car park and stone walls and boundary walls.
Also a job well coordinated with the internal decorator and the hard landscape designer.
Solar power-Jounia wedding hall
Supplying , installation and operation of solar
system with capacity of 44 kw


Get Your Free Consultant
Contact with us Now,Contact us and send your suggestion